Forum for Women, Law and Development (FWLD)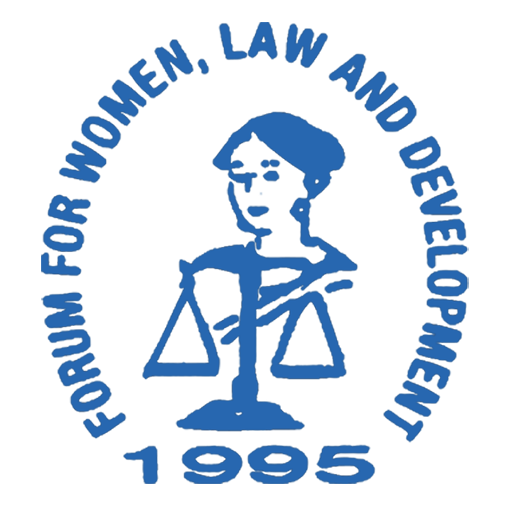 Forum for Women, Law and Development (FWLD) is an autonomous, non-profit, non-governmental organization established on May 29, 1995 to work for the protection, promotion and enjoyment human rights. In order to eliminate all forms of discrimination, FWLD uses law as an instrument to ensure the rights of women, children, minorities and all other marginalized groups.
The organization was started with the combined effort of seven founder members for the eradication of the discriminatory laws, and to domestically and effectively implement the Convention on Elimination of All Forms of Discrimination against Women (CEDAW). Encouraged by the success achieved, the organization is now working on a number of activities aiming towards protecting the rights of all marginalised groups
FWLD has been involved in filing noteworthy Public Interest Litigations (PILs), a tool used for the reform and for the effective enforcement of laws. Through PILs, FWLD has been successful in criminalising marital rape, in ensuring confidentiality to victims and witnesses in many cases of gender-based violence, and in approaching equality between sons and daughters on rights to ancestral property, among other law reforms.
FWLD has researched thoroughly on the discriminatory laws of Nepal, and has worked to eradicate atrocities, stigma and discrimination that exist as a result of these prevailing discriminatory laws. FWLD has also been involved in conducting research on issues related to child marriage, HIV & AIDS, women's sexuality, reproductive and sexual health and rights, human trafficking and sexual harassment.
FWLD continues to provide legal aid and service to clients who have been victims of discrimination namely, including survivors of human trafficking,rape, and other forms of gender-based violence, HIV & AIDS victims, and sexual minorities. We work relentlessly towards creating a just and equitable society