People Forum for Human Right (People Forum)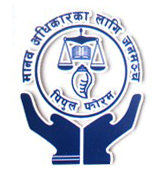 People Forum for Human Right (People Forum) is a Non-Governmental Organization established for the protection of human rights and promotion of rule of law in Nepal. Since its establishment, it has been working for free legal aid, advocacy and lobby for policy reformation and generating awareness at the community level through training, workshop and interaction program. It has been conducting different types of programs in the field of migration, prisoners' rights and human rights. Since, the organization has been established by legal professionals including lawyers and law scholars currently, its executive committee comprises of professionals from diverse academic and social backgrounds realizing the principle of social and gender inclusion.
People Forum is registered in District Administration Office, Kathmandu and is affiliated with Social Welfare Council. It has been conducting regular audit and evaluation of its projects by independent consultant and professional auditors. In this milieu, this organization auditing has been done in national level and global audit where it was ranked as "A graded" in the audit of global auditor, Moore and Stephens, U.K in the year 2013. The organization has been bench marked for its sound administration and maintaining organizational good governance.