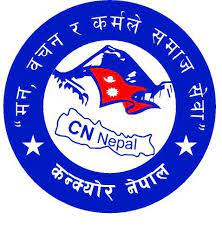 CONQUER NEPAL (CN NEPAL), organization in special consultative status with UN ECOSOC since 2016, is an independent organization of youth proposed to contribute in the advancement of the global community by providing the opportunity for the people (underprivileged, marginalized and the poor in the different aspects of life) to develop their leadership skills, social responsibilities and fellowship necessary to create positive dynamic change through education and other , is continuous hierarchy, organized, self-governed non profitable and non-governmental organization established in the year 2012.
With the major working areas in the field of Migration and Migrants, Persons with Disabilities, Education (ICT) and Youth Empowerment, our organization has been playing active role since its establishment time and has been supporting the all possible to the distressed migrant workers, persons with disabilities, Nepalese Students and other people seeking our support in the strong coordination with like-minded organizations and Government.
Our entire effort to serve youth, migrants, persons with disability and students has brought CN Nepal at the forefront of the national and international arena as one of the most trusted and dedicated organizations for migrants, Students and Persons with Disabilities and so.