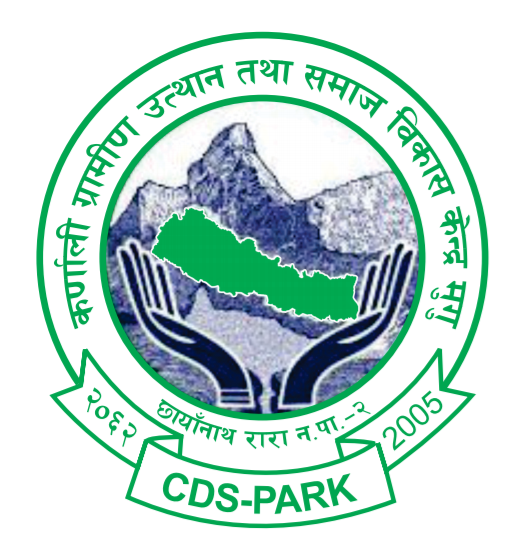 CDS-PARK is a non-governmental, non religious, non profitable autonomous social organization of Karnali zone. It is registered in District Administration Office (D.A.O), Social Welfare Council (S.W.C.) and has been member of different networking organizations. CDS-PARK conducts various social activities to utilize local resources for social justice, human rights and over all social development of the society to uplift backward people and communities against existing problems of society like lack of education, imprecision and discrimination.
Vision:
To built equitable society increasing awareness level in rural communities.
Mission:
To work for good governance, sustainable peace and development for brining positive social change in the under privileged community by awareness raising, organizing and, participating local people and making them socially, economically, and educationally developed.
Goal:
Create a prosperous society in rural community where people are realizing good governance, human rights and development by youth led social, economic and political initiatives.
Objectives :
• Implement the good governance, human rights and social justice through rural community.
• To aware the people through education, small skill training, income generation program, and involvement of local community.
• Conservation of Dalit, deprive caste, disabled, child, women and youth through their capacity building in social development.
• Committed to rural development by developing education, health, drinking water, child care and youth involvement.
• To promote youth development programs and youth participation.
• Advocacy on Youth Issues
• Human Rights and Democracy
• Environment Protection
• Rural Tourism Development
• Networking and capacity building
• Sexual, Reproductive Health & Rights (SRHR)